MAGNET THERAPY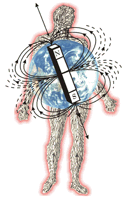 Magnetic fields influence the health of all living things, including humans. We are born and raised under the influence of the Earth's own natural magnetic fields which stimulates our circulation and affects other bodily metabolism. We are constantly exposed to its effects and it is one of the natural elements of our environment, just as gravity and oxygen are.
However, due to the modern lifestyles and living, we spend most of our times in buildings, and motor vehicles, which effectively cuts off majority of Earth's natural magnetic field. Also, documentation by Dr. Kyoichi Nakagawa, a leading magnetic researcher, states that the Earth's natural magnetic field has decreased by 50% in the last, about 1000 years, and continues to decline by approximately 0.05% yearly. Therefore due to this combined effect, many people are experiencing a condition called "Magnetic Deficiency Syndrome".
As a result, modern man exhibits an alarmingly greater frequency of minor aches and pains that detract from one's quality of life. We have all felt the occasional unexplained pain in the shoulder, back and legs. The altered magnetic field is one of the reasons for the poor circulation and this general abnormal feeling.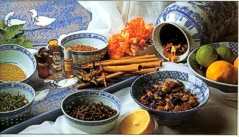 The Chief therapist, has skillfully, combined together, the use of healing Ayurvedic Oils, with Pressure Points & Magnet Therapy in one session, to give the perfect feeling, that our customers have said "OH!, its just Wonderful, feel like so young again" or "Marvellous"

Price:
1,800 Baht (approx. 38 Euro*)/session (about 2-3 hours).
1 session is not enough for complete healing, we recommend a minimum of 3 session combined with Health Supplements, Organic juices, Ayurvedic herbal teas for the complete holistic effetc. Kindly see the details in the Packages section. Packages
Only with appointment, for appointment Call - Ms Paveena, 086-3921164, 038-420357 or Email

<![if !mso]><![endif]>* Euro Rate are approximate & only for reference.